When CBSE 10th Result Will be Declared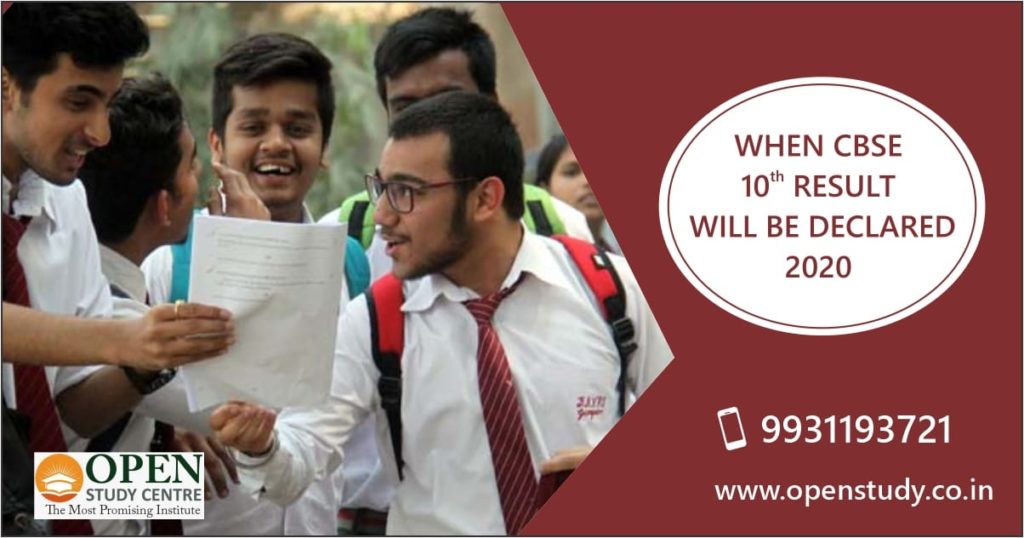 When CBSE 10th Result Will be Declared
Students who have appeared for CBSE class 10 are looking for CBSE 10th class result 2022. The result would be available online through the official website, SMS, IVR, etc. Most probably CBSE class 10th result 2022 will be declared in the first week of May.
How to Check CBSE 10th Result 2022 Online?
The best way to check out CBSE class 10th result 2022 is through their official site. You need to follow the below-mentioned process to check out result:
Register For CBSE 10th Result 2020 Updates
Visit the official site 

results.nic.in

and click on CBSE class 10th result 2022.

From will appear on screen where you need to enter details like roll number, date of birth, school number, admit card number and center number.

Click on the submit button which will open a screen with CBSE 10th class result 2022.

You are also having the option to download it and save for future use.
How Can I Check the CBSE 10th Result 2022 Through SMS and IVR?
If you are looking out for CBSE result 10th class 2022 through SMS, you need to send the message in the given format to 7738299899
CBSE 10 (roll number) (date of birth) (school number) (centre number).
There is also the option to check the result through call or IVR. To do so you have to call the numbers which are assigned by the CBSE board and follow the instructions properly. This would end up dictating all your marks and grades subject wise on call. The number to be called for obtaining result is 24300699 where area code must be dialed before the number.
10th, 12th फेल विद्यार्थी निराश ना हो, अपना साल बचाए।
CBSE Patrachar के फार्म भरे जा रहे है - 10th, 12th इसी वर्ष अच्छे अंको से पास करे
How to See the Result of CBSE 10th?
There are various ways by which you can check your CBSE class 10th result 2022. But before going for any of it you must have all the required documents. The basic details required to check result online is roll numbers, birth date, admit card no., school no. and center no.
If you are checking it online g through the official site results.nic.in  and follow instructions. If you are willing to get results on your mobile you need to go for SMS or IVR. There is also the option to check the result through Google, Digi locker, Microsoft app and much more.
How to Calculate CBSE 10th Result Percentage?
To qualify for 10th class CBSE result 2022 students must not obtain E in any of the 5 subjects. Passing marks for each subject is 33 where the board also gives marks to follow up if you are failing in 1 subject.
CBSE result 10th class 2022 marksheet has a grading system but still, you can calculate the percentage from it. Steps to calculate percentages is as follows:
Add grade points of all 5 main subjects excluding additional subjects.

Divide the cumulative grade by 5 to get your CGPA.

Multiply obtained CGPA with 9.5 to get result percentage.
E.G.
Step 1: If your grade points are 9,8,7,9,8, then add them which makes 9+8+7+9+8=41
Step 2: Divide result by 5 so 41/5 = 8.2 which is our CGPA.
Step 3: Now multiply it with 9.5 which means 8.2*9.5 = 77.9
So, the result percentage is 77.9
Students who are looking for when CBSE 10th result will be declared 2022 must keep calm and patience as CBSE board has not confirmed any date. But it is expected to come in the 1st week of May and the tentative day is 6th May which may change.
FAQs (Frequently Asked Questions)
NIOS या कोई अन्य बोर्ड एग्जाम में फेल हुए छात्रों के लिए पास होने का सुनहरा अवसर
Failed Students क्या करें ?
किसी भी मान्यता प्राप्त बोर्ड जैसे (BSEB, CBSE, NIOS) के फेल विद्यार्थी अपने दो विषयो का अंक BBOSE या NIOS बोर्ड में ट्रांसफर (T.O.C) कर कोई भी 3 विषयो का एग्जाम देकर विषयो का एग्जाम देकर 2 महीने में पास करने का मौका प्राप्त कर सकते है।