NIOS Class 10 Syllabus in 2022
The NIOS Class 10th syllabus is out now. Check out the NIOS syllabus pattern for the session 2022.
NIOS is a national-level open school education board that conducts the 10th board exam in India and abroad. The syllabus for open school class 10th course is prepared and released by the NIOS Board. Get the latest class 10th NIOS syllabus for the session 2022-23. You can check the latest NIOS syllabus 2021 on the official website in the syllabus section. Students must go through the prescribed syllabus carefully after their approval of admission.
All the subject syllabus is available for download in the PDF format for all different streams of students. The PDF contains all the important subjects for the NIOS 2022 examination. The students can download NIOS class 10th syllabus online according to their related stream of study, free of cost.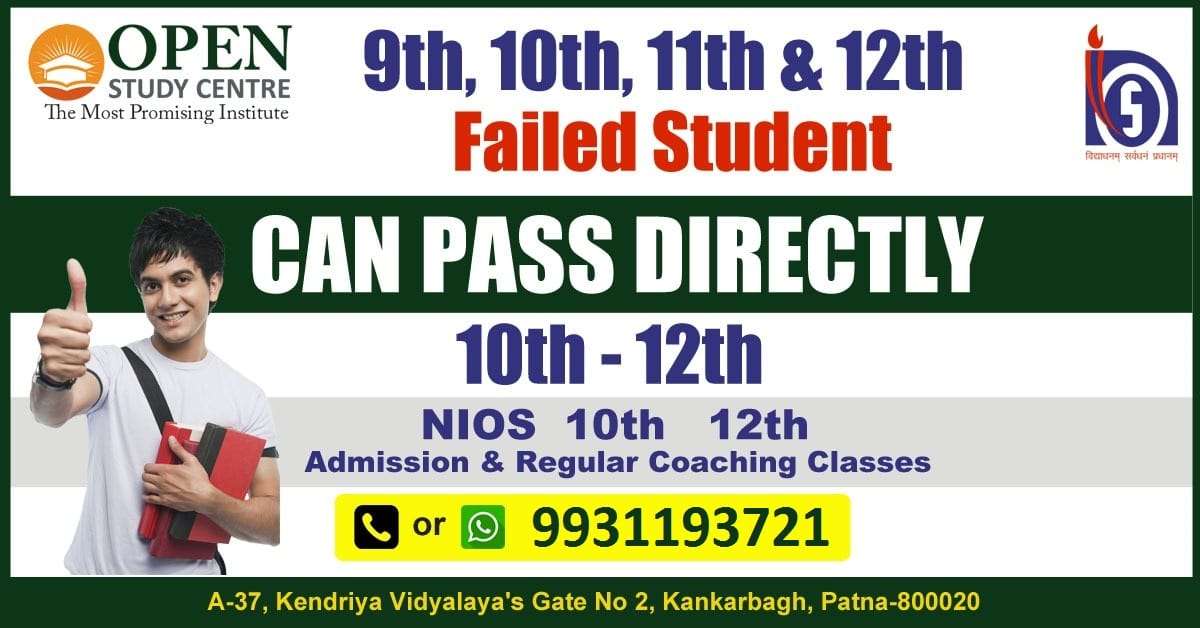 NIOS Subjects for Class 10th
A student must pass in at least five subjects, including one language subject to clear the class 10th examination. You can select at least one language subject and three or four core subjects.
NIOS divides subjects into two categories- Group A and Group B.
Group A carries the language subjects.

Group B covers the core subjects.
How to Download NIOS 10th Syllabus 2022?
The students who want to secure good marks should prepare well for the examination. Follow these steps to download the latest NIOS Syllabus for class 10 students.
Visit the official website- nios.ac.in

Scroll down to the end of the webpage to find the "Student Information Section" and click on it.

The "Student Information Section" page will open.

Roll down to find the "General Information Section" on the page.

Click on the "Syllabus & Sample Question Paper (Secondary-Class 10)" link to download the syllabus.

Download all the subjects for NIOS Class 10th syllabus.
NIOS 10th Subject Code 2022
Want to Discuss about NIOS Admission?
10th, 12th में फेल / कम अंक वाले छात्र 60 दिन में अच्छे अंक से पास करे।
NIOS Class 10 – Exam Pattern & Marks Distribution
Quick Tips to Score Well in NIOS Class Exam
Learners and students alike must follow these guidelines to score better and enjoy the tension-free lifestyle. You can also contact our NIOS study centre in Patna, Bihar or consultant that will help you add teeth to your performance.
Relax and Stay Positive: It is common for students to get afraid or distracted. Everyone does. Bring back the power you got in yourself and put your brain in a positive zone. It is easy to get afraid and lose your calm. Study well and relax in free time to boost self-trust.
Chalk Out Your Plan: Visualize your goals and set an easy target for yourself that is doable. Contribute more time for tough subjects and less for the easy ones. Take frequent intervals to focus better that will add time to your account.
Choose a Cosy and Quiet Place: The place you choose to sit and study matters a lot. Avoid being in the middle of any fuss. Give yourself a quiet and cosy place where you will love to sit for long hours.
Fix Your Study Time: Early morning study can be your key to concentrate better and cover more. Not all like to wake up early. You can even study at night. Just ensure a time that promises a quiet and fuss-free surrounding to add productivity.
Sit As You Like: Not many like to sit straight and study. Avoid wasting your energy on something that will is silly and hard to fulfill. Of course, sitting straight is beneficial for your body and mind. But, why try anything that requires extra effort during exams. Just sit where you like and focus on finishing your set plans.
Note Them Down: Make a note of what you read or solve instantly. That will pile up to a revision book that is easy to revise afterward.
Trust yourself that will add energy and grace to your performance. Follow a correct syllabus pattern and devise an effective study strategy to write and present well in exams.
Frequently Asked Questions (FAQs)
A: NIOS Board releases course syllabus for class 10 in all mediums. You can download the syllabus in Hindi, English, and Urdu. NIOS also conducts exams in these mediums.
A:  You can select a minimum of five subjects including one language subject to clear the NIOS class 10th examinations.
A: You can contact your NIOS study centre to enquire about the status of book delivery. You can also buy NIOS class 10th books from online sources.
NIOS या कोई अन्य बोर्ड एग्जाम में फेल हुए छात्रों के लिए पास होने का सुनहरा अवसर
NIOS 10th Sample Paper 2022
NIOS 12th Sample Paper 2022
10th, 12th फेल विद्यार्थी निराश ना हो, अपना साल बचाए।
NIOS के फार्म भरे जा रहे है - 10th, 12th इसी वर्ष अच्छे अंको से पास करे