How to save year after failed in class 12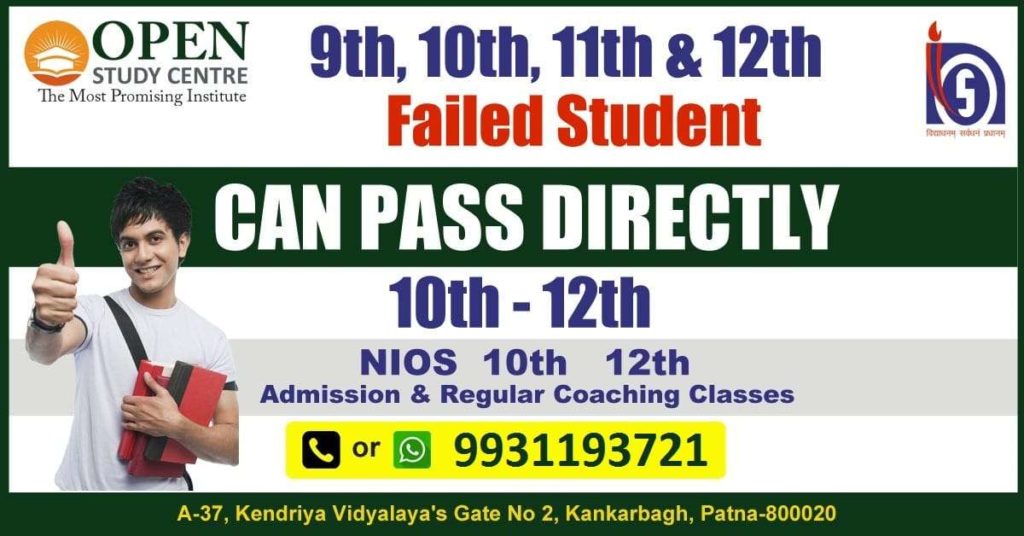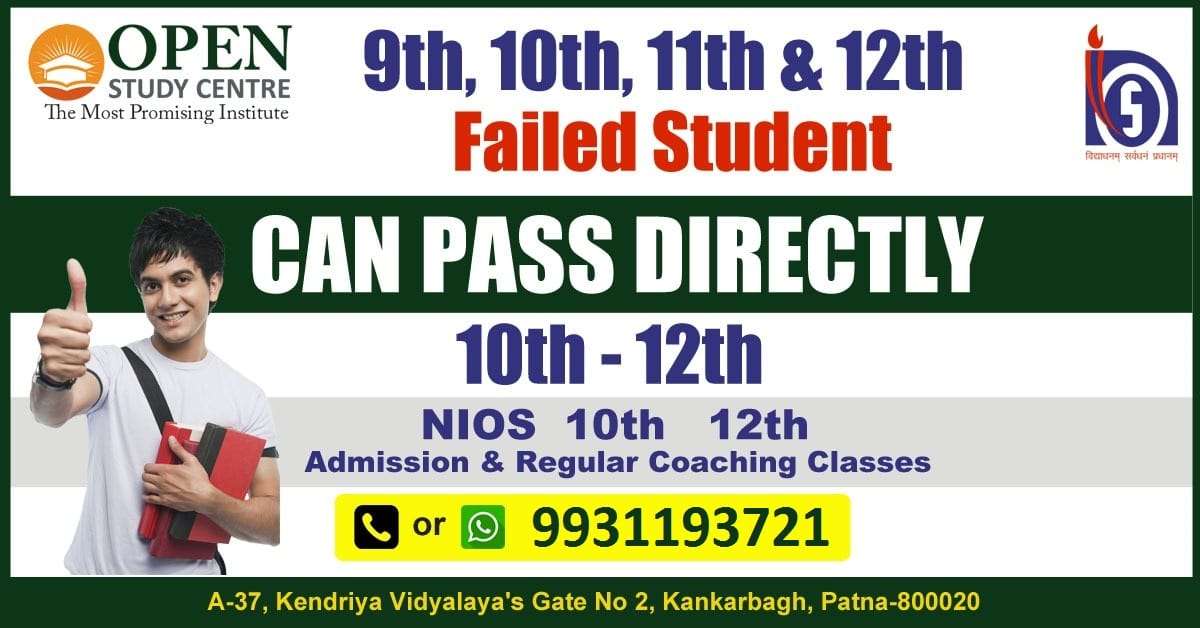 How to save year after failed in Class 12
The students who have failed in class 12 should not worry about wasting a year thinking what to do after failed in class 12 exam should not panic even a bit as it is not the end of the world. There is always the next time the world is full of opportunities and hence once such opportunity is BBOSE admission 2022 or NIOS. Class 12 students who have failed in board exams can get their career back on track by getting admitted into government recognized boards like NIOS and BBOSE.
The main advantage of applying for secondary and senior secondary examination through NIOS and BBOSE examination instead of reappearing in the same board exam in which the student failed is that failed class 12 student saves one year. Losing a year could have long term implications on the career of the student as there are several colleges and universities that ask the student to submit an affidavit submitting the reason for the gap between class 10th and 12th or at what age did the student complete his 10th or 12th class. Many recruiters look for such detail while the recruitment process and the candidate who does not give a valid reason are often looked down upon.
The admissions occur throughout the year 24*7 of the 365 days with exams conducted all around the year. The failed students in class 12 2022 in the examination can be immediately enrolled in NIOS admission stream 2 by submitting their original failed mark sheet. There is a system called transfer of credits where a student can get a maximum of 2 subjects transferred from other boards. To be eligible for a NIOS certificate, a student will have to pass in a minimum of three subjects from the NIOS course curriculum. Exams of such students are usually conducted in October and November and certificates are also issued in the same year in which the student failed the board exam, and hence the year of the student does not get wasted and is saved.
Both NIOS and BBOSE conducts examination twice the year. BBOSE conducts exams in January and in the month of May. NIOS, on the other hand, conducts one examination in April /May and second in October/November.
Both NIOS and BBOSE requires the student to score a minimum of 33% in the examination to pass the course. However, in order to get a certificate, the student shall pass in 5 subjects including at least one but not more than two languages
10th, 12th फेल विद्यार्थी निराश ना हो, अपना साल बचाए।
NIOS / BBOSE के फार्म भरे जा रहे है - 10th, 12th इसी वर्ष अच्छे अंको से पास करे
What are the documents required for NIOS admission 12th and BBOSE admission?
Attested copy of Birth Certificate issued by the Municipal authority is required to be submitted.

Photocopy of Marksheet of Class X Board Examination (in case of Sr. Sec.)

Original failure/compartment Marksheet of class X or XII for TOC

Certificate for SC/ST (in case of SC/ST)

Transfer Certificate/School Leaving Certificates showing the applicant's date of birth, issued by the last school attended by the applicant.
We at Open Study Center are the best BBOSE coaching in Bihar. We also help students with ace BBOSE examinations. We have BBOSE and NIOS study centers in Bihar and many cities all over Bihar. The open study center is the most prominent coaching which deals with NIOS and BBOSE coaching classes and admission for students. We advise students to enroll in either of NIOS or BBOSE as it is equivalent to any other board like CBSE, ICSE, ISC, or any other government board in India. Both NIOS and BBOSE offers great flexibility to save the year and career from getting wasted in life ahead.
NIOS या कोई अन्य बोर्ड एग्जाम में फेल हुए छात्रों के लिए पास होने का सुनहरा अवसर
Failed Students क्या करें ?
किसी भी मान्यता प्राप्त बोर्ड जैसे (BSEB, CBSE, NIOS) के फेल विद्यार्थी अपने दो विषयो का अंक BBOSE या NIOS बोर्ड में ट्रांसफर (T.O.C) कर कोई भी 3 विषयो का एग्जाम देकर विषयो का एग्जाम देकर 2 महीने में पास करने का मौका प्राप्त कर सकते है।